Quick Background
Much has changed since 2020, the Covid-19 global pandemic. Businesses across the world came to a standstill as soon as the lockdowns were announce. Every business was force to switch their basic tasks like meetings and presentations to virtual technologies. Video conferencing became one of the widely adopted means for staying connected. But, is this virtual medium destine to last, or is it just a faddism? Let us discuss this in view of a few emerging facts while the pandemic still circles the world.  Corporates have been able to introduce work-from-home policies and remote working options to the employees. Remote work has quickly become a necessity for many businesses during 2020.  video chat app with enterprise-focused mobile app downloads, touched 62 million by 21 March 20. This was a figure up by 45% from the previous week and this touched up 90% compared to the pre-Covid-19 weekly downloads average.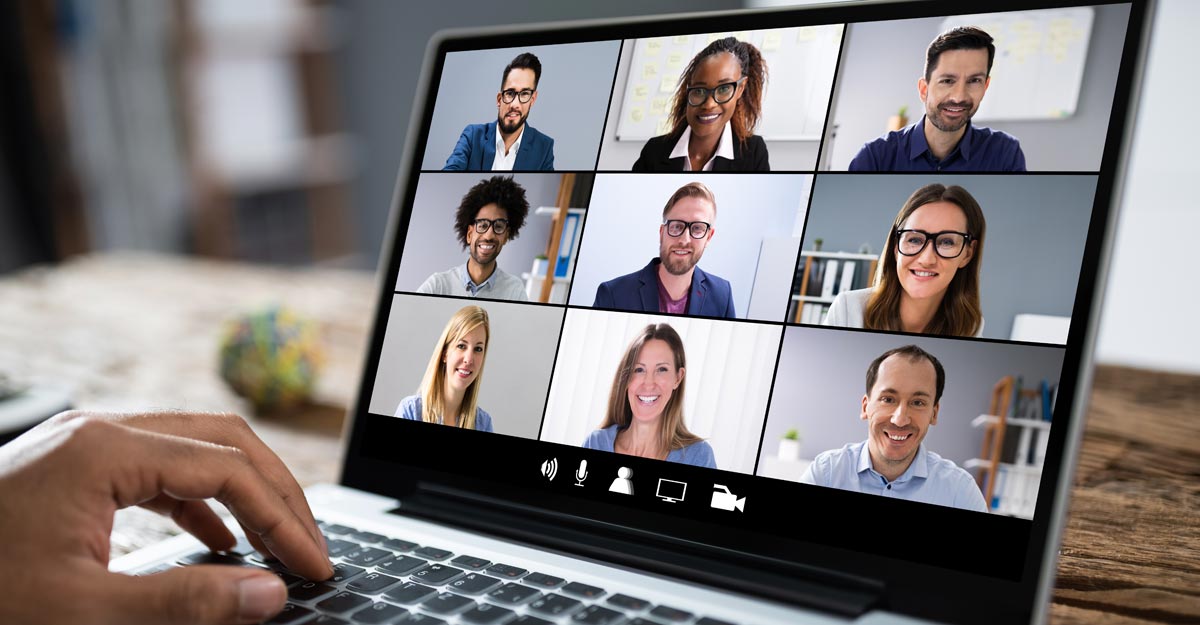 voice and video chat rooms
Zoom became the most widely used video chat app solution with 300 million participants a day. This was a whopping 367% increase in revenue for Zoom. Other than this the apps like FaceTime, WhatsApp, Houseparty, Microsoft Teams, Google Hangouts turned out to be more useful for keeping in contact. Skype for Business, JoinMe, GoToMeeting communication apps reached record downloads and saw an increase of 66%, 43%, and 85% respectively in March 2020. In fact, distance learning, doctor's visit, or working together with colleagues, everything depended on voice and video chat rooms.
longevity of video chat popularity
As we started witnessing the fag end of the Covid-19 pandemic by October '21 the longevity of video chat popularity was questioned. The schools reopened, the in-person contacts renewed and some users experienced what is called "zoom fatigue". Excessive eye contact, high cognitive load, decrease in mobility were among a few pressures that users faced due to long-time usage of these apps and solutions.There was an anticipation of the steep rise in video conferencing demand going down substantially.
So forth, even after all these inadequacies, voice and video conferencing, have a good reason to endure in a significant way. Here, in this blog,  we will examine how the advantages of these enterprise communication tools outweigh their drawbacks.
Keeping In Touch With Your Contacts, Despite Coronavirus Crisis
The pandemic disrupted the normal lives of people. From social life to work life, nothing remained the same. Instead, video calling became the new normal for the population worldwide, during this long-drawn-out period. Communication apps were used not just for business meetings with customers, colleagues, and partners, but they saved people from feeling isolated, lonely, and anxious by offering a range of ways to connect. From emails, SMS, texting, chat, audio, and visual communication, they're also video calling with customers a lot more frequently than they used to. Enriched video calling features introduced a special appeal to these tools during these troubled times.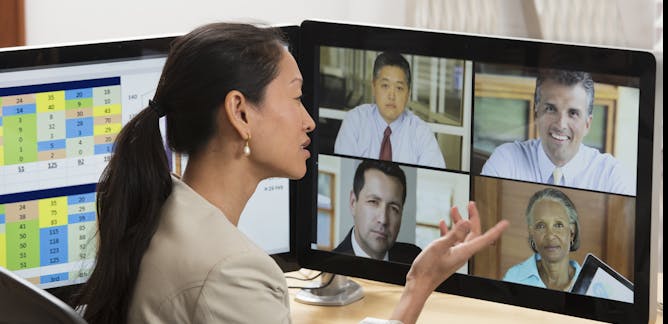 According to the experts, there are emotional reimbursements to this technology because users can visually see and hear their family and friends via a screen. This eases the psychological stress of isolation and social distancing. Video calls capacitate sensing and seeing someone's facial expressions in real-time and holding
Moreover, businesses, governments, healthcare, schools, and more industries have successfully adopted and leveraged video calling functionalities and remote communication methods. The use cases of video calling intensified and new uses emerged during this period. The dating apps and chat-based apps were already popular, but it was only after the setting in of the pandemic, that the video feature was introduced in the dating chat apps like the Tinder platform.
Most affected was the healthcare sector, where video conferencing proved to be a key resource during this time. The technology fared as an effective way to consult.
Therefore, clearly, we can say that chat apps with video calling are a trend that's there to stay and the pandemic has only accelerated the adoption of this technology.
5 Unparalleled Reasons Why, Video Conferencing Will Keep Faring Strong
 One-way and two-way video calls are now not just the tools, but help healthcare, retail, and other businesses. It gives a personalized concierge-like service remotely in these extenuating circumstances. This explains the sudden upsurge in voice and video calls. These are a few tangible benefits of video calling apps that ensure their permanency even after the pandemic.
Better Transmission of Information
Humans can process visual information better and faster than texts and audio. Face-to-face connectivity ensures that important information is not lost or misconstrue. As one can see body language and expressions, important data would not be missed. For this reason visual forms of communications offer a competitive edge over other online communication tools.
Fosters Better Partnerships
Video conferencing apps have evolved a lot to provide a host of tools to facilitate enhanced collaboration and productivity functions. From screen sharing, content sharing, document sharing, real-time document edits, etc. it helps the teams to work effectively together reducing the need to stay physically near.
Increases confidence and trust
Video conferencing helps to build better relationships because of face-to-face conversations and eye contact. Sharing sensitive information with doctors, clear customer support assistance to frustrated clients, fresh sales pitches for clinching major deals are a few of such scenarios where remote communication via online conferencing stands relevant and advantageous.
Stops meeting hassles and facilitates quick meetings
Video calling facilitates communication anywhere, anytime allowing innumerable business meetings irrespective of geographical constraints and time. These meetings can be conducte on very short notice also. The convenience of such video meetings are unparalleled and will remain pertinent even after the pandemic is over.
Saves Time and Money
Video meetings save much time and costs involved in traveling. There is no need to attend meetings physically and reduces the need to travel to a great extent.
Voice & Video Calling Is all set to Conquer Face of Physical Work Spaces!
Voice and video calls have come to be used in wide arenas and have become indispensable to many businesses. Now that the world has discovered and accepted the new means of staying connected, its use cases in the businesses have allowed them to survive the competition and sustain even when there are moving restrictions.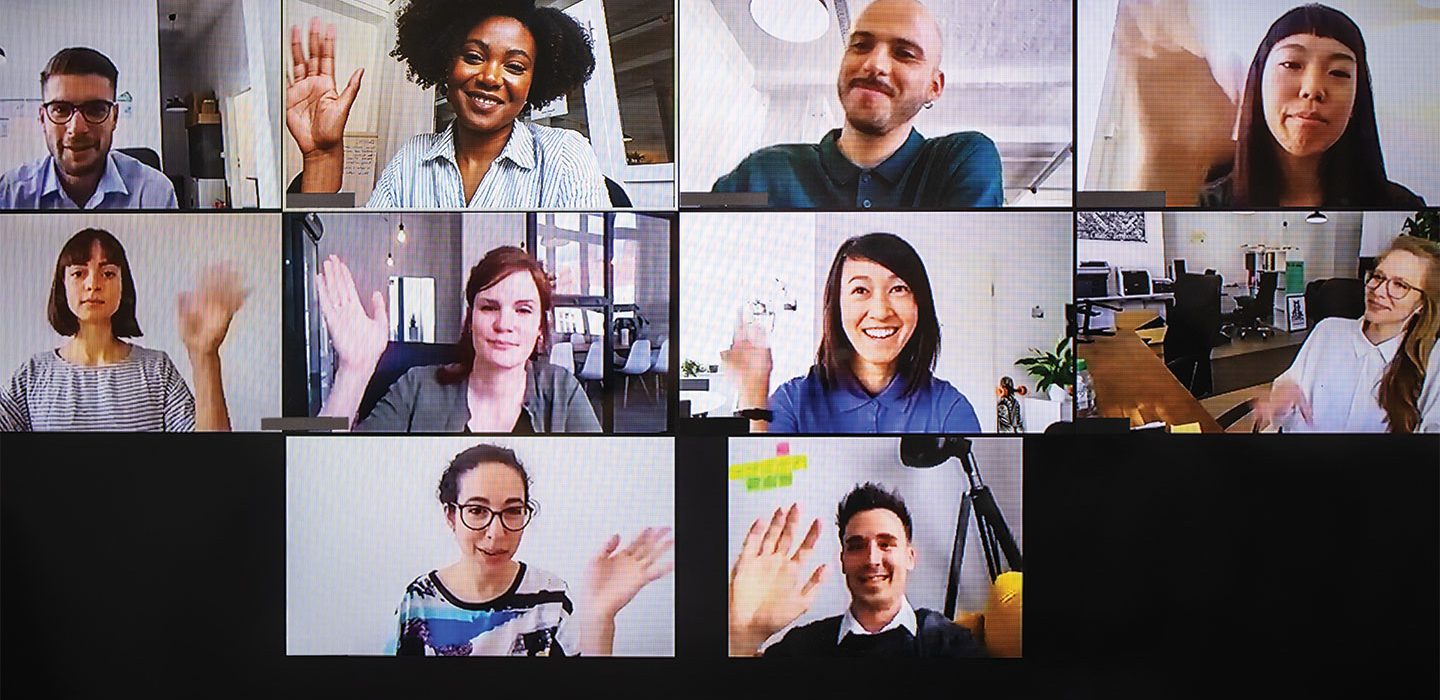 78% of corporations use video conferencing regularly today, and the number will continue to rise. This transition will remain a permanent part of modern life, as a lot of CFOs intend to move to permanently remote working infrastructure. Therefore, the opportunities are ample in this area. Global Market Insights studied and stated that the conferencing market was at 14 billion USD in 2019, and will stand at 50 billion USD by 2026.
Start building Audio/Video Calling SDKs and APIs for your Business Today 
 Video calling APIs and SDKs help build Video Conferencing Suites to fit every meeting needs.  In fact, it is possible to build collaborations of all sizes & shapes with them. Collaborate with prominent communication platform companies, who can offer a complete communication backend with enriched features, live video, and voice chat experiences across platforms.