Home Improvement
How to maintain laminated floor in good shape
The challenge with any flooring is making sure it looks as good as it did when it was new for the majority of the time. The good news is that there are many things that can be done to keep laminate flooring in good
The beautiful laminate floors
The challenge with any flooring is making sure it looks as good as it did when it was new for the majority of the time. The good news is that there are many things that can be done to keep laminate flooring in good condition. An important factor to remember is that even laminate flooring is easy to maintain.  There are mistakes that should be avoided in order not to cause major problems.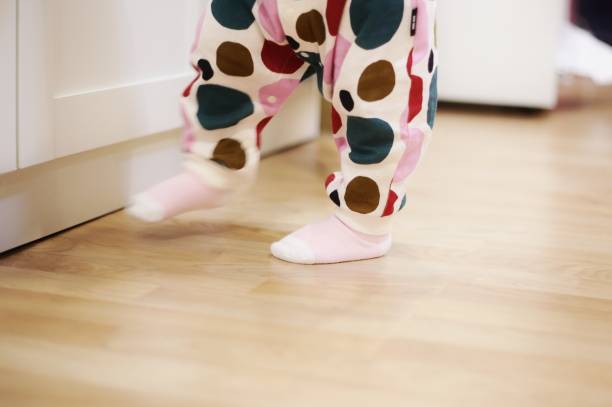 Maintenance
The products used should not only be chemicals approved by the manufacturer, but also items that can help with floor cleaning. 
Doormats or "home entrance mats" help keep dirt like dust or dirt out. The rugs can protect the floors from getting wet.
When floors get dirty, a mop is the main item to clean it along with a soft bristle broom. Placing pads on the legs of tables and chairs, or furniture that requires frequent moving helps prevent the formation of dents.
Laminate floor
cleaning
If you are treating laminate flooring there are a few things to be mindful about. It's not a waterproof floor, so quickly cleaned up spills. A damp cloth should be used and any residue should be wiped away. Do not use a damp mop or mop that will damage laminate floors.  As liquid seeps into and under the laminate, it can warp floors. Laminate floors can be abraded by the use of harsh scrubbing devices. Use only proper tools.
Furniture should never be pushed or dragged across the floor, as damage is likely to occur.If damaged and needs replacement or repair seek help from the floor care expert 
Restore the shine of your
laminate floors
As laminate flooring collects dirt, it will lose its original shine over time. Instead of leaving floors dull and dirty, a little time and effort should be spent to restore the shine of laminate flooring.
Dirt can be easily removed by vacuuming or sweeping. Hard debris and small rocks should be carefully cleaned as they can scratch the laminate surface. After removing dust and dirt, use a cloth rag to mop the floor. Many people use special cleaning products for laminate floors, but most of the time, using water is enough. You can put a little vinegar in the water to prevent water stains from forming on laminate floors. It is important that you squeeze out as much water as possible when mopping, so the floors dry faster.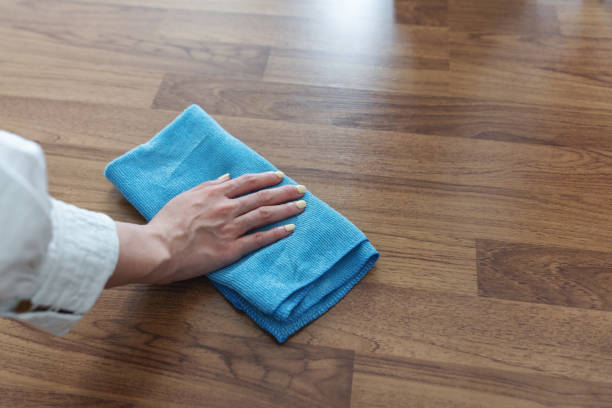 If after cleaning you can't get the desired shine, it's likely that the floors are covered in residue. This residue can build up over time from a buildup of cleaning products and is more difficult to remove than regular dirt and debris. If you want to remove this residue, pour vinegar on a piece of cloth and rub the desired area until the desired shine is achieved.
If removing the residue does not make the laminate flooring shine again, then the flooring surface has probably been worn. In this case, a floor cleaner can be used to recreate the original look.
The best way to keep your laminate flooring shiny is to clean it regularly. Extend the life of your flooring and keep your floor looking like new with the proper floor maintenance with SCS Group the floor expert