Home Improvement
Interiors
How To Do Home Carpet Cleaning?
The Carpet Cleaning is something that commonly do not usually solve easily. That is why from SCS Group Cleaning Service we are going to give you some guidelines and tricks so that you can clean them without any problem.
HOW TO DO HOME CARPET CLEANING?
Carpet Cleaning is something that commonly does not usually solve easily. That is why from SCS Group Cleaning Service we are going to give you some guidelines and tricks so that you can clean them without any problem.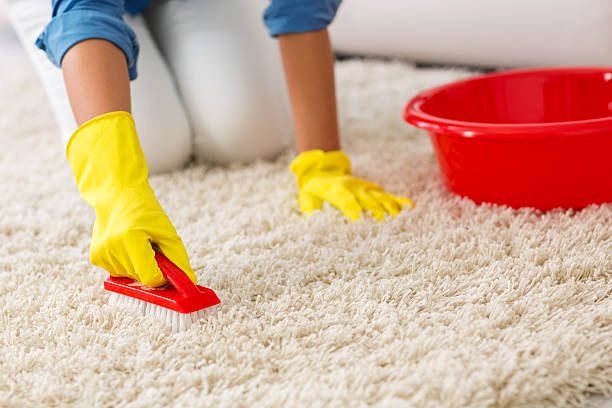 Carpets are presented as not only a decorative element but as an essential garment of our home if we want to make this a warm place – remember that the use of carpets is one of the best tricks to save on heating this winter. The disadvantage of these is that they tend to accumulate dirt, and can appear as a source of bacteria in case we do not carry out the proper cleaning.
Here are some easy tips to help you with this task:
Tricks to clean the carpets at home
Knowing my carpet
Before taking any cleaning step, it is essential that you know the materials that make up your carpet as well as the cleaning method recommended by the manufacturer. Despite subsequent recommendations, it is possible that due to its composition, the result is not as desired.
Aspire
Before executing any type of cleaning, it is essential to vacuum the carpet thoroughly, to remove all the dust. In the case of short-pile rugs, we can vacuum in both directions. For wool rugs, it is convenient that you remove the brush that can damage or break the fibers.
Buy the right products
We recommend choosing specific products for cleaning carpets at home, following the instructions. If you are going to opt for a professional cleaning and you are considering renting a specific appliance, opt for steam since those that use shampoo tend to wet the carpets excessively.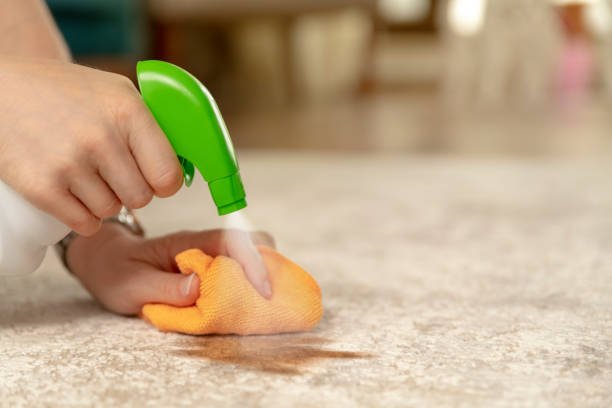 Test
Before the application of any product, whatever it is, we recommend that you first try to carry out the work on a small part of the carpet, if possible the least visible, if we have never applied it before. It can save us the odd scare.
What is my type of carpet? Home carpet cleaning
Dry cleaning is sufficient, as long as the carpet is not used, although this is not usually the majority of cases. After the previous considerations, we must ask ourselves what type is our carpet?
Short pile rugs
If you have a "common" short-pile rug, you can use hot water, with a little ammonia, which you can spread with a spray bottle. Go using a brush and scrub the surface carefully. Don't forget to ventilate the room.
Wool rugs
For wool rugs, dry cleaning is the most suitable technique. Cover the entire carpet with baking soda and allow the application to work for an hour. Then, vacuum without the brush.
Long pile rugs
Long-pile rugs have been a trend in recent years and you may have one of these. Hang the rug outside or in a room that can be well ventilated. Hit it first to remove accumulated dirt and particles. Create a mixture of 5/6 water and 1/6 white vinegar, put it in a spray bottle, and spray the carpet, but be careful! Do not over-impregnate the carpet. Wait until dry for  4hours.
In the event that we have a rug with a bad smell, common salt can become our great ally. In a very easy way, you can eliminate the unpleasant smell, with this product that you surely have at home. You just have to spread the salt across the length and width of the carpet, roll it up a little to make it easier to handle, without spaces. On this occasion, you will have to let it act for a day, but afterward, you will have a completely renewed carpet, without odor, and without humidity.
Tips for maintenance What should I do when cleaning the carpet?
Constancy
Vacuum regularly. That the cleaning of this does not happen once a month.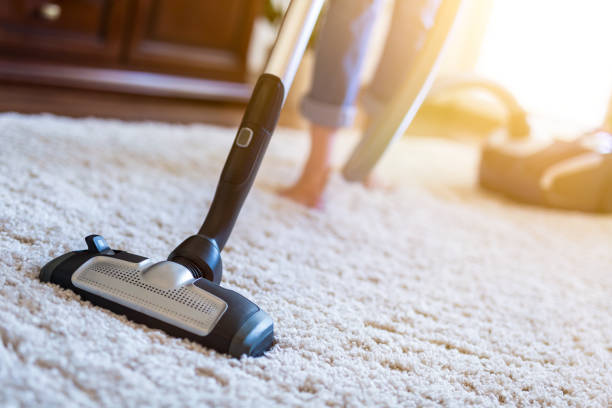 Deep cleaning
Once a year, clean the carpet thoroughly, on both sides, you will avoid the creation of mites and the accumulation of particles. It also cleans the radiators and baseboards that the carpet has around it.
Beware of mixtures
We have commented that you should know what is the composition of the materials of the carpet as well as the products that allow its cleaning. But also, you have to know that you should not fully drench the carpet with liquid agents. This won't clean it more or better but to wet it more and moisture to accumulate.
Facing stains
Remove spills and stains as fast as possible to avoid any traces of blots. To eliminate stains, the products to be used will depend on the type of manufacturing fabric.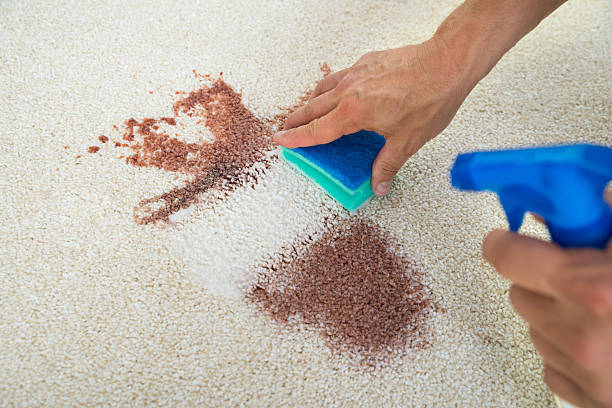 In general, ammonia is the best solution for cleaning dirt stains, while a mixture of alcohol and water removes glue and sugar residue. The white vinegar will allow you to remove traces of blood and the dishwasher product will remove the coffee stains and grease.  Don't know how to do it? Call Us